A little about us
COMPANY

OVERVIEW
Arabian Millennium Medical Trading provides a wide-range of medical and rehabilitation supplies and equipment. We cater to the needs of medical and hospital market by combining quality products and reliable standards with responsive and personalized after-sales service.
In today's world success can not be achieved unless you are a team player, work loyally, innovative, and be a visionary who had the self initiative and can dare to achieve in the current competitive and saturated market.
Muwafaq Robin Matari
CEO – Partner
Arabian Millennium Medical Trading LLC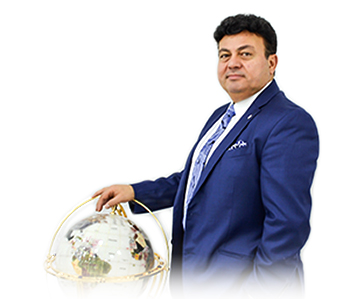 VISION
To be the customers preferred provider of products, services and solutions through quality services that exceeds the expectations of our clients by pursing business through innovative and advance technology.
MISSION
To provide our clients, partners with unique and valuable combination of healthcare equipment and services through end-to-end solutions by tapping our established base of customers and contacts in the healthcare market. and stakeholder with reliable quality value products and services that will improve healthcare outcomes.